Augie Treats Logo, Illustration and Packaging Design
I did this logo and package design for Augie Treats -- a startup organic & local gourmet food company in Pine Plains, NY. Founded by Nancy Booke in 2012, Augie Treats first product launch -- Augie Granola -- has been flying off the shelves in the best food stores including Foragers in NYC, Rhinebeck Health Foods in Rhinebeck, NY and Olde Hudson in Hudson, NY.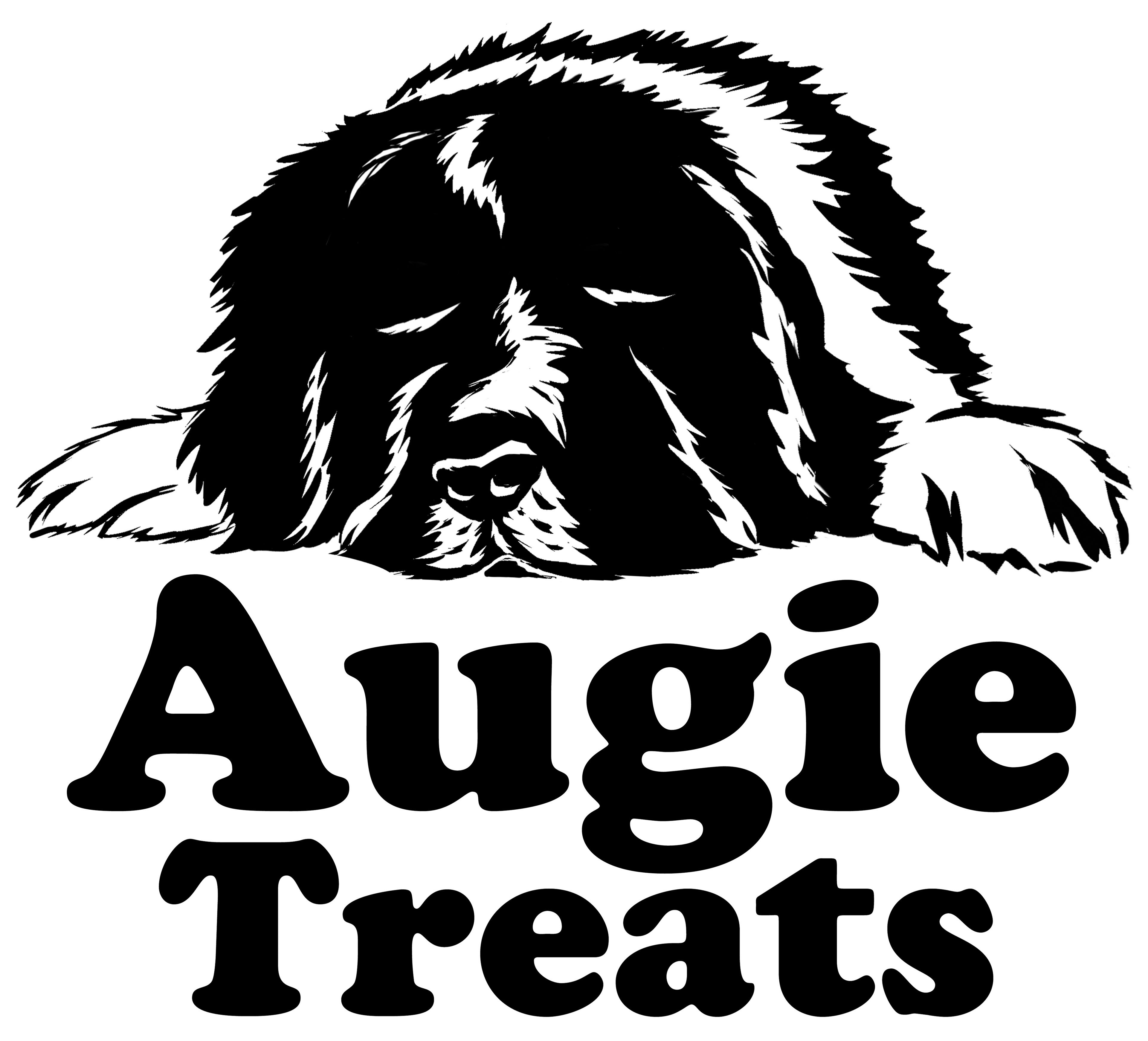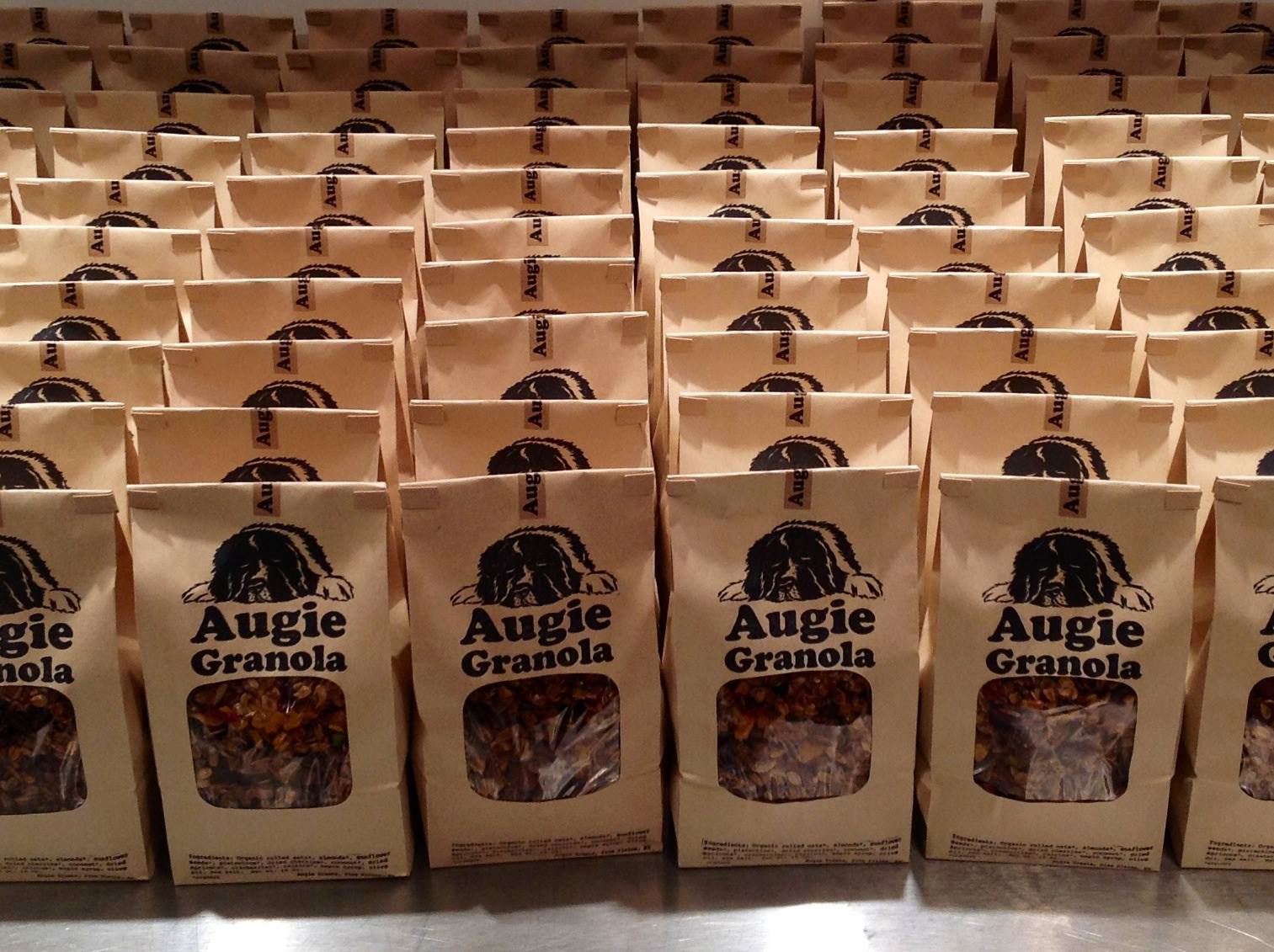 Granola bags lined up for shipping
Augie Treats is a lean startup operation -- everyone wears many hats. In this case I wear a deliveryman's hat. Augie is on his way to selling out as he does every week at Foragers in Chelsea, NYC.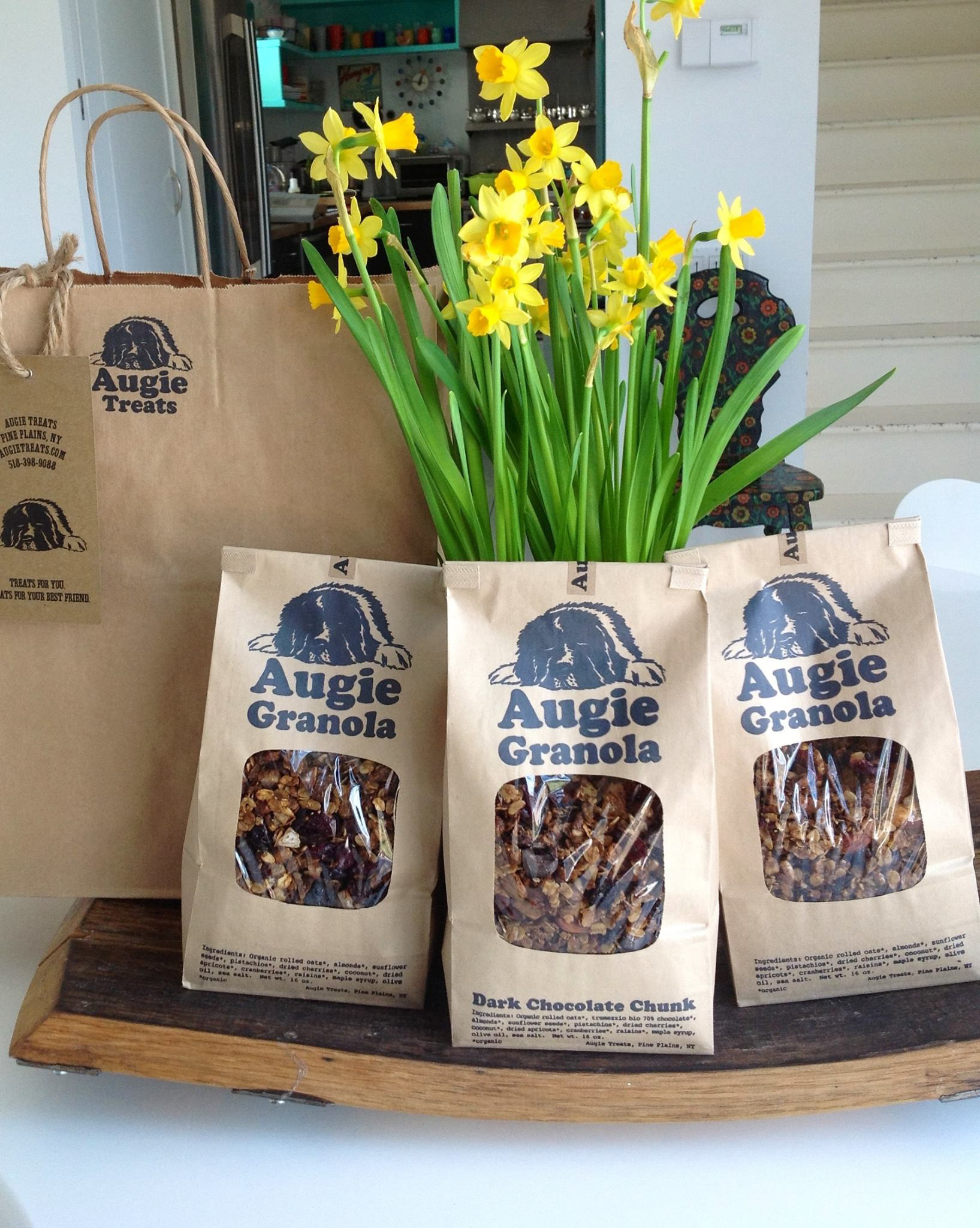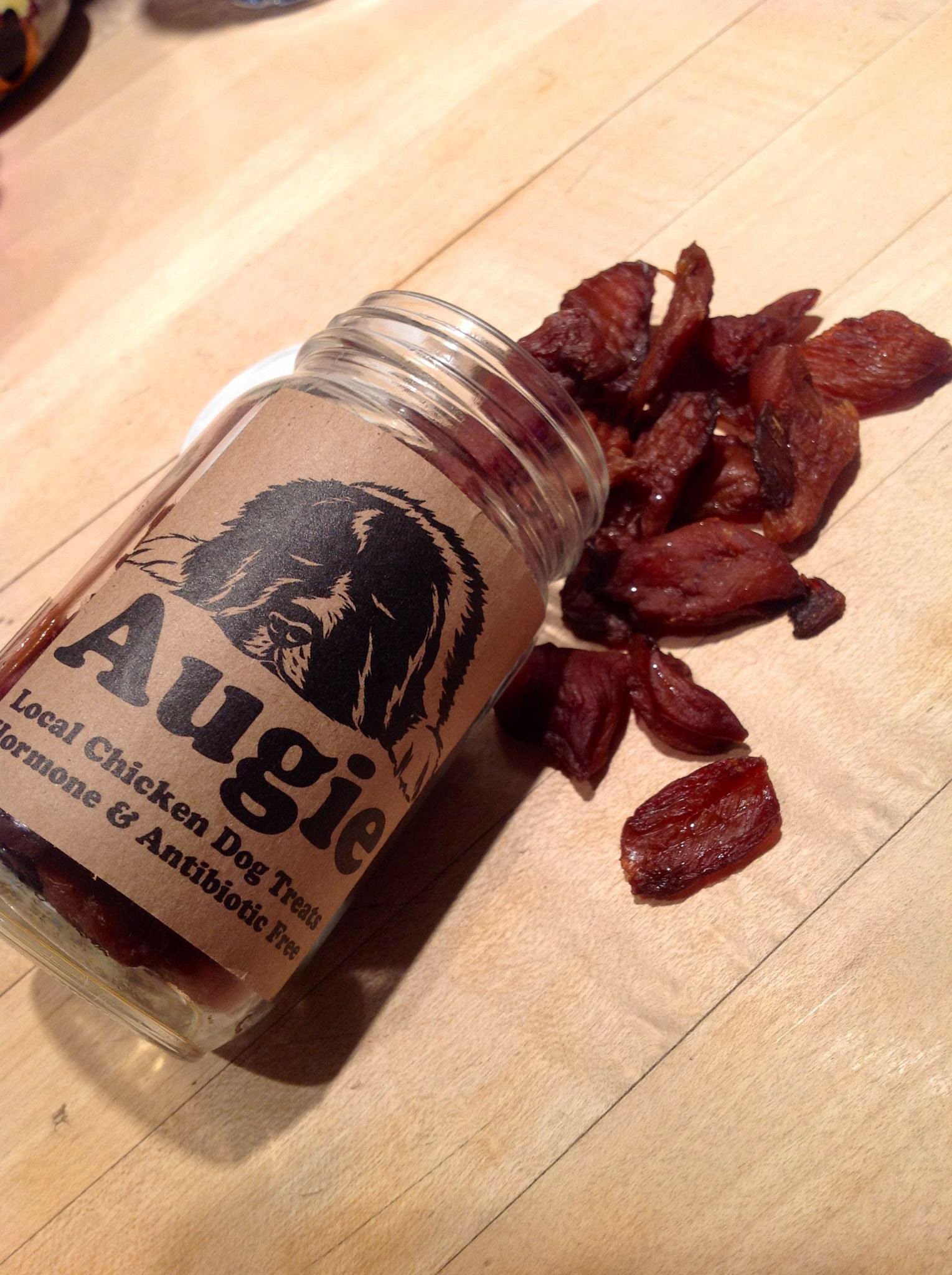 Dog treats. Crack for dogs.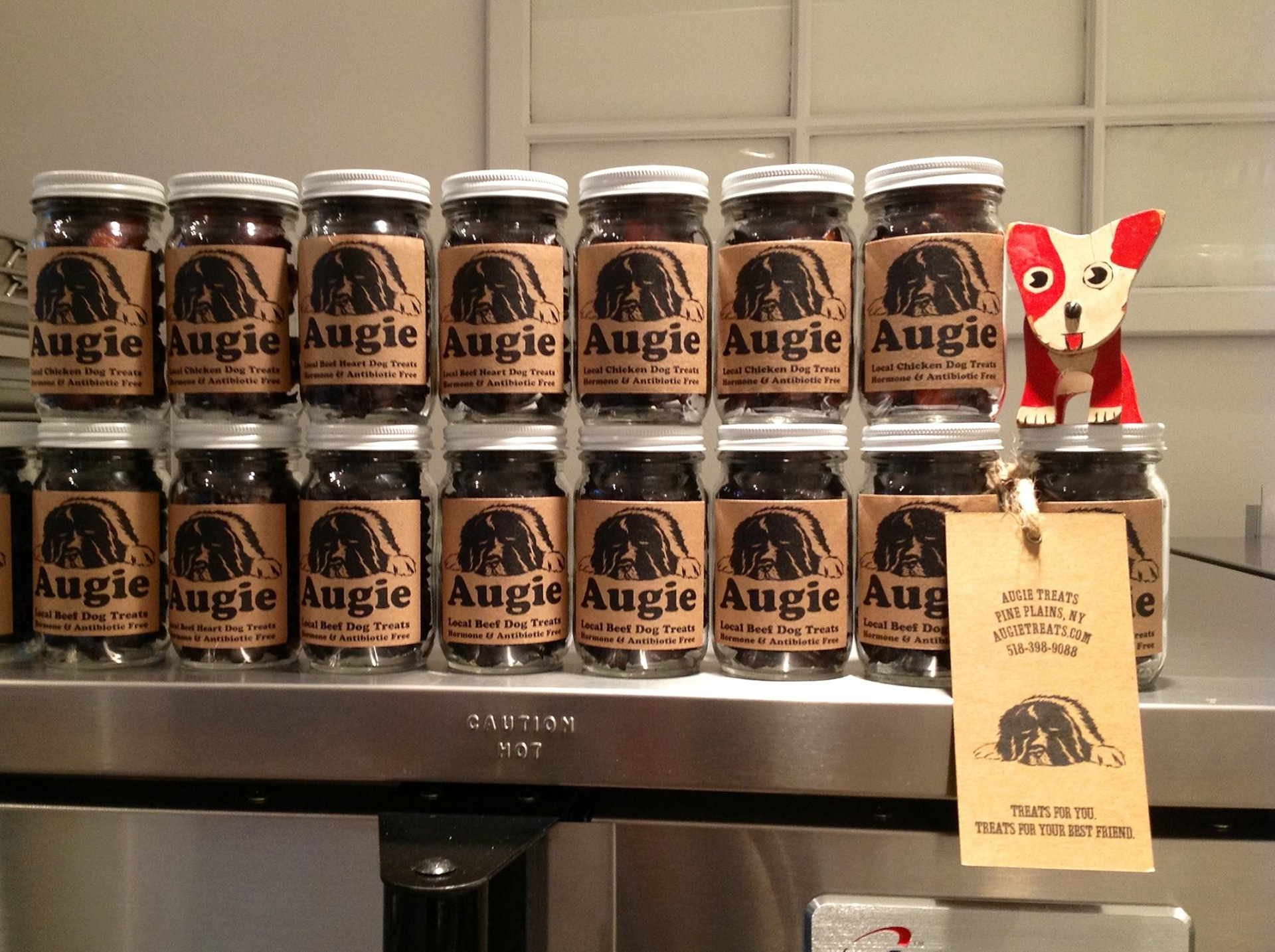 Gift bags lined up on top of the Augie Treats kitchen ovens.